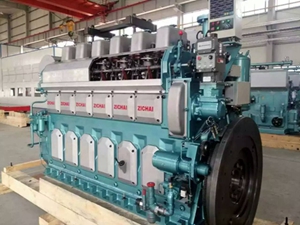 Shanghai Rekino Engine Equipment Co.,Ltd is specialized in marine diesel engine, marine gearbox, marine generator, andave produc propulsion systems. Overy the past several years, Rekino has provided Cummins marine diesel engine, Weichai marine diesel engine, Yuchai marine diesel engine, SDEC,etc, and with ADVANCE, FADA, FENJIN,Chongqing gearbox. Apart from propulsion machinery, Rekino has supplied serival marine generator set, like Cummins marine generator, Weichai, Yuchai,inlucing marine emergency generator and harbour marine generator,etc. In addition, we can provide medium speed marine diesel engine, the speed from 600RPM to 1500RPM, Like Weichai, Zichai, Nongdong,etc.
Rekino can offer marine propulsion one-stop production and service, we have exported to more than 50 countries.
Rekino will support each client in marine industry and make effort on world's marine propulsion client all the time.